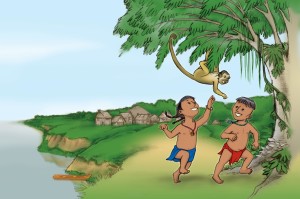 General
Hollowell T. and Reynolds R. 2005. Checklist of the terrestrial vertebrates of the Guiana Shield. National Museum of Natural History, Washington, D.C.
Mittermeier R.A., Malone S.A., Plotkin M.J., Baal F.L.J., Mohadin K., MacKnight J., Werkhoven M.C.M. & Werner T. 1990. Conservation Action Plan for Suriname. Conservation International, Suriname Forest Service, World Wildlife Fund, Foundation for Nature Preservation in Suriname, University of Suriname. 45 pp.
Moonen J. 2006. Fauna van het Guyanaschild: Suriname. International Fund for Animal Welfare. Paramaribo.
Moonen J. 1987. 'n Kijkje in de Paramaribo ZOO. Dutch/English edition. C. Kersten en Co.
RAP Kwamalasamutu 2010. A Rapid Biological Assessment of the Kwamalasamutu region, Southwestern Suriname. Conservation International.
RAP Upper Palumeu 2012. A Rapid Biological Assessment of the Upper Palumeu River Watershed (Grensgebergte and Kasikasima) of Southeastern Suriname. Conservation International.
WWF 2009. Wildlife of the Guianas. An identification pocketbook for wildlife trade monitoring and enforcement officers.
Online
ADW, The Animal Diversity Web of the University of Michigan
www.animaldiversity.org 
ARKive, a not-for-profit initiative of the charity Wildscreen
www.arkive.org
CITES, the Convention on International Trade in Endangered Species of Wild Fauna and Flora.
www.cites.org
EOL, Encyclopedia of Life
www.eol.org
IUCN, International Union for the Conservation of Nature. Red list of Threatened Species.
www.iucnredlist.org
NZCS, National Zoological Collection of Suriname/ Environmental Research Center (CMO).
http://nzcs.uvs.edu/index.htm
Wildlife Web of the Georgia Museum of Natural History – University of Georgia
http://naturalhistory.uga.edu/~GMNH/gawildlife/index.php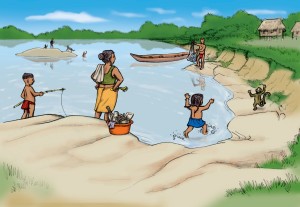 Culture
Carlin, Eithne B. 2004. A Grammar of Trio, a Caribbean Language of Suriname. In Duisburg Papers on Research in Language and Culture. Frankfurt am Main, New York.
Coelewijn C. 2003. Tëmeta inponopïhpë panpira / Testament van Tamenta (verzameld en vertaald door Cees Koelewijn). Published by Van den Berg, Katwijk.
Coelewijn C. and Riviere P. 1987. Oral Literature of the Trio Indians of Surinam. Foris Publications, Dordrecht, The Netherlands.
Meira S. 1999. A grammar of Tiriyó. PhD thesis Rice University, Houston, Texas.
MEU. 2001. Jachtkalender van de Tareno's voor de gebieden Sipaliwini-Mamia, Kwamalasamutu, Curuni, Wonotobo en Kaysergebergte. Bijlage II in: Global Environment Facility – Small Grants Programma. Project "Mamio Pakoro". Behoud van de waarden van het Sipaliwini savannegebied en duurzaam-toerisme-ontwikkeling in de Sipaliwini savanne. Stichting MEU Kwamalasamutu.
Stichting Volkslectuur Suriname 1995. Woordenlijst/Wordlist Sranan-Nederlands, Nederlands-Sranan, English-Sranan. Vaco Uitgeversmaatschappij, Paramaribo.
Online
Publications of Carlin Eithne, Linguist from the Leiden University Centre for Linguistics
www.eithnecarlin.nl/publications

Mammals
Boinski S. 2002. De apen van Suriname, The monkeys of Suriname. Paramaribo, Suriname: Stichting Natuurbehoud Suriname.
Eisenberg J.F. 1989. Mammals of the Neotropics. Volume 1. The Northern Neotropics. University of Chicago Press, USA.
Emmons L.H. 1997. Neotropical Rainforest Mammals. The University of Chicago Press, Chicago.
Husson A. M. 1973. Voorlopige lijst van de zoogdieren van Suriname. Rijksmuseum van Natuurlijke Historie, Leiden.
Online
Wilson D. E. and Reeder D. M. (editors). 2005. Mammal Species of the World. A Taxonomic and Geographic Reference (3rd ed.), Johns Hopkins University Press, 2,142 pp. Online: www.departments.bucknell.edu/biology/resources/msw3
Birds
Haverschmidt F. and Mees G.F.. 1994. Birds of Suriname. Vaco N.V.: Paramaribo, Suriname.
Ottema O.H., Ribot J.H. and Spaans A.2009. Annotated checklist of the Birds in Suriname, WWF Guianas.
Restall R., Rodner C., and Lentino M. 2007. Birds of Northern South America, An identification guide. Christopher Helm, UK.
Online
Birds of Suriname, South America.
www.surinamebirds.nl
GEPOG, French Guyana (in French)
www.gepog.org/Education-et-environnement/Les-noms-des-oiseaux-de-Guyane-en-20-langues-ou-presque

Reptiles
Abuys A. 2003. De slangen van Suriname en de andere Guyana's. Gopher Publishers, Groningen.
Online
The Reptile database.
www.reptile-database.org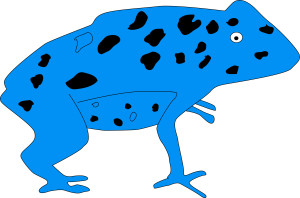 Amphibians
Ouboter P.E. and Jairam R. Amphibians of Suriname 2012. Koninklijke Brill NV, Leiden, Nederland.
Online
Amphibian Species of the world 6.0, an online Reference, American Museum of Natural History.
www.research.amnh.org/vz/herpetology/amphibia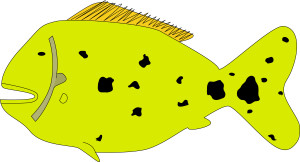 Fishes
Mol J. H. 2012. The Freshwater Fishes of Suriname. Koninklijke Brill NV, Leiden, Nederland.
Online
FishBase, a global information system on Fishes.
www.fishbase.org
Catalog of Fishes, online version.
http://researcharchive.calacademy.org/research/ichthyology/catalog/fishcatmain.asp